This is the original OEM service and workshop repair manual for the 2004-2008 Acura TSX CL9 (First Generation) in a simple PDF file format. It is the same manual that your local Acura dealer mechanics use to diagnose and repair your Car.
| | |
| --- | --- |
| Files Format | PDF |
| Files Language | ENGLISH |
| You'll Get | 266.7 MB |
| Delivery Method | INSTANT DOWNLOAD |
ACURA TSX 2003 – 2008
The Acura TSX was introduced on the North American market in 2003 as a 2004 model and it was related to the European 7th generation of the Honda Accord 2.4i, also known as the Accord CL9.
The best-seller Honda Accord received an upgrade to the premium car segment in the U.S. after it was rebadged as the Acura TSX. Its sharp look with narrow angles on the headlights and taillights was an important step forward when compared to the same year of the U.S.-market Honda Accord. Strangely, the seventh generation of the U.S. Honda Accord had older engines, from the F-series, while the TSX featured the latest generation K-series engines.
The spacious cabin was good for five adults, even if the middle seat from the back didn't offer too much legroom. On top of that, the retractable rear armrest was bulky. For the front seats, there was enough room and features. For the audio system it had a premium-sound system named "Acura premium sound system", and the loudspeakers were from Bose. A navigation system with a touch-screen LCD display was available as an option.
The platform featured double-wishbone front suspension on the front and multi-link type in the rear, tuned for handling more than comfort. The standard transmission was a 6-speed manual and a 6-speed automatic and sequential transmission was offered as an option. Unlike the Acura TL with which it shared the bodywork, it didn't feature a limited-slip differential.
---
CONTENTS: 2004-2008 Acura TSX CL9
Accessories and Equipment
Brakes
Driveline and Axles
Electrical
Engine
Engine Performance
HVAC
Restraints
Specification Index
Steering
Suspension
Transmission
SAMPLE PAGES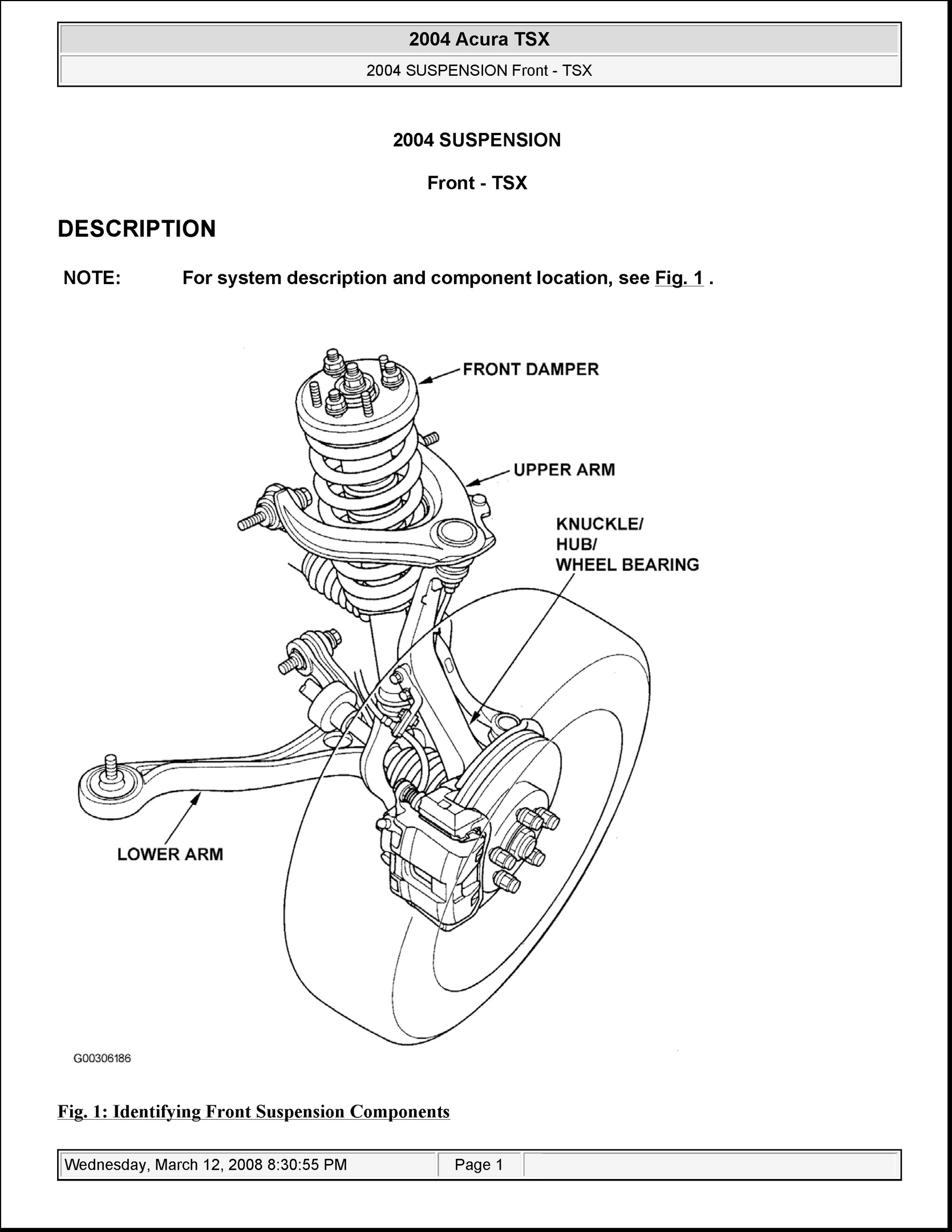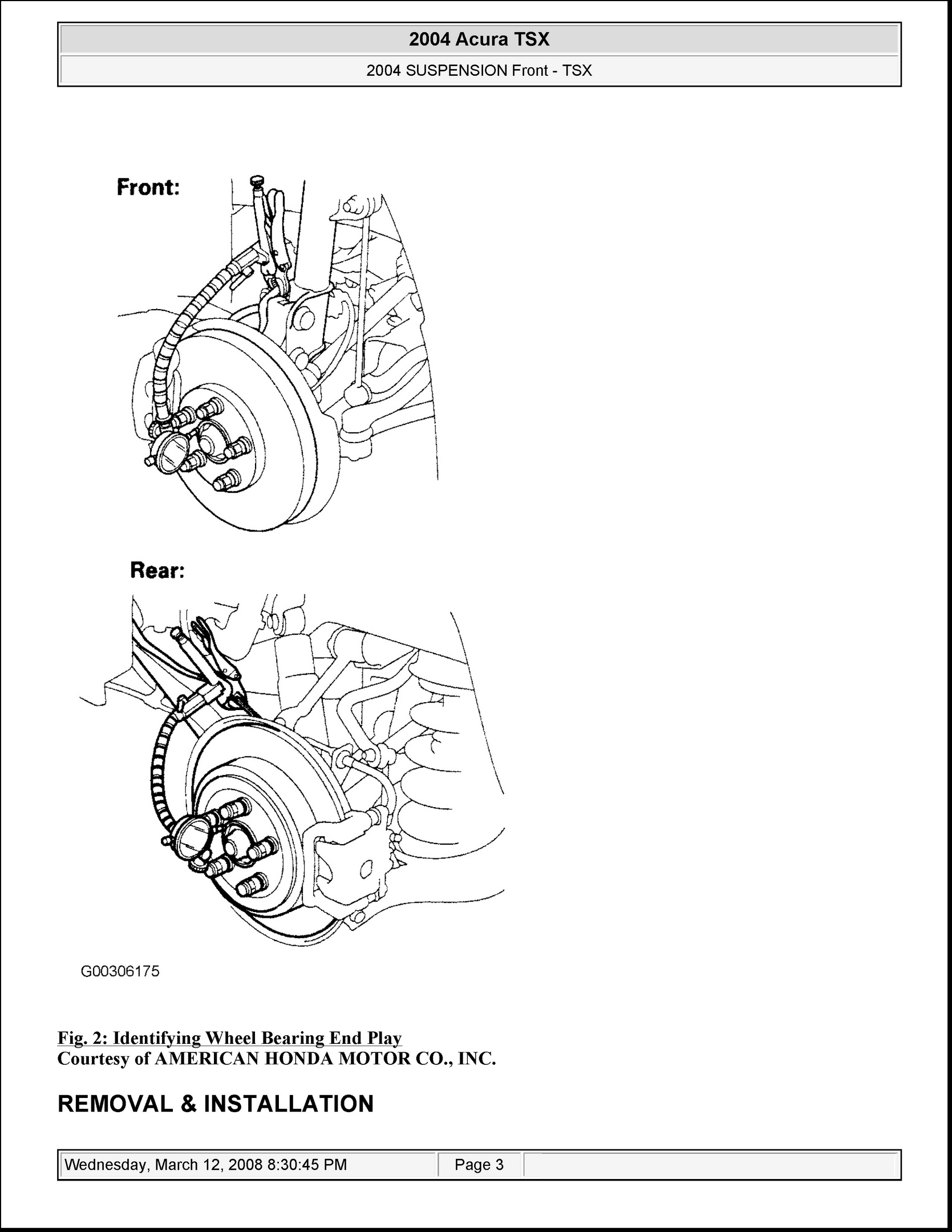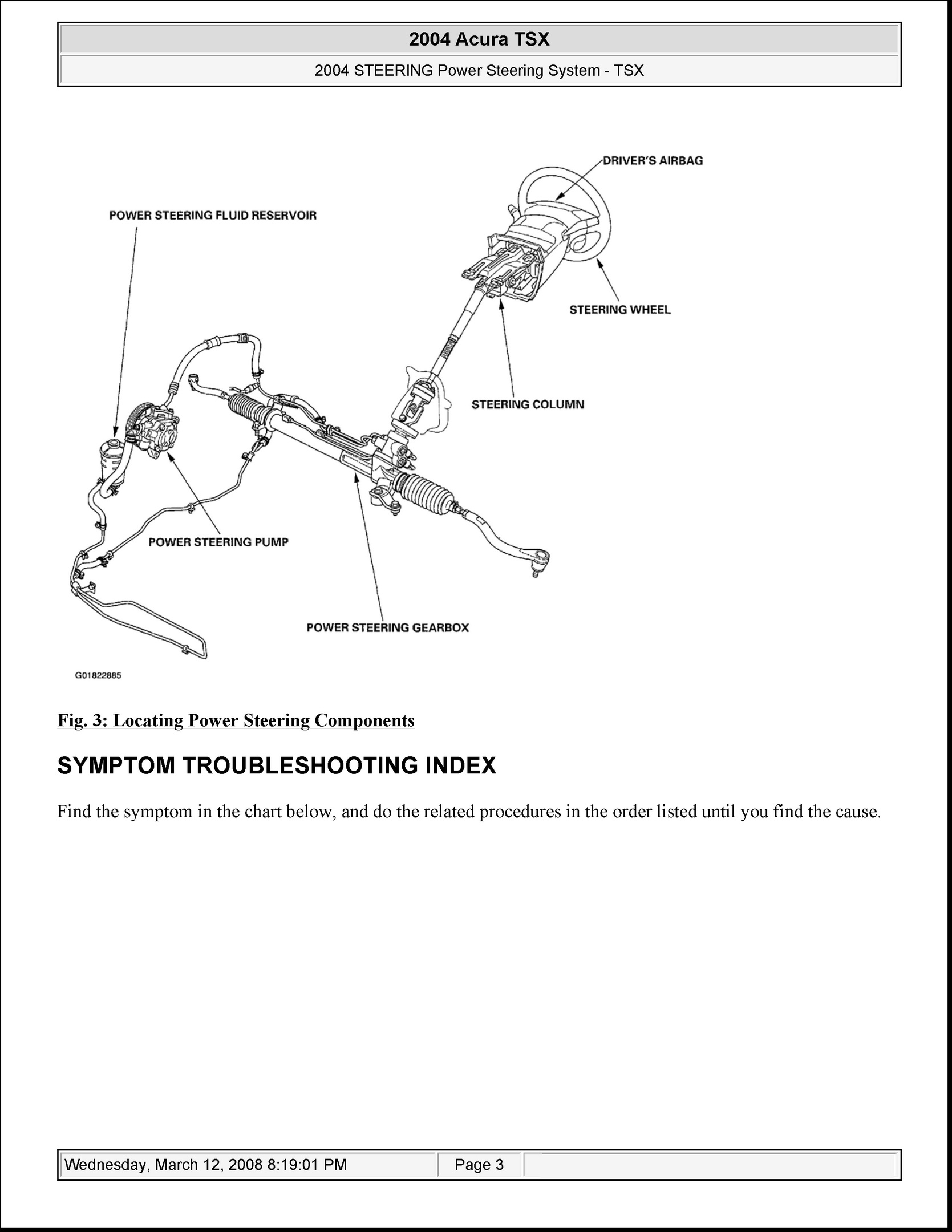 ---